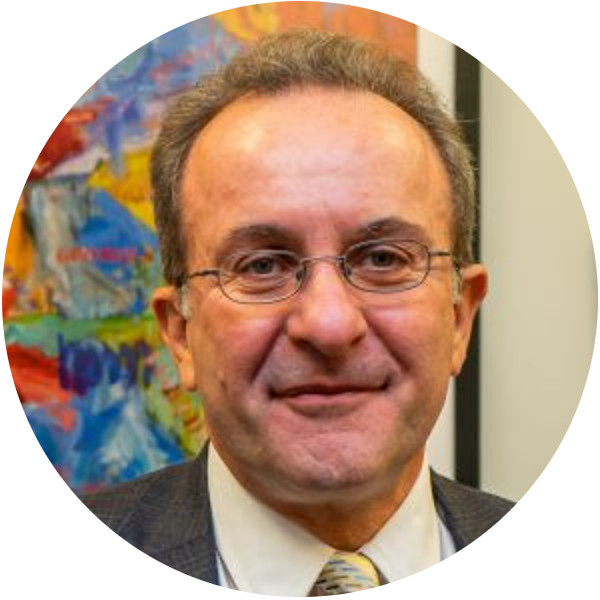 Nicholas Vonortas
Professor at George Washington University (United States), holder of the SPEC
Nick Vonortas is Professor of Economics and International Affairs at The George Washington University in Washington D.C. He is a faculty member of the Department of Economics, of the Institute for International Science and Technology Policy, and of the Trachtenberg School of Public Policy and Public Administration. He is currently the Director of the IISTP and the Director of PhD candidacy in Economics.
Professor Vonortas currently holds a 'São Paulo Excellence Chair' in Technology and Innovation Policy at the University of Campinas, São Paulo, Brazil. He is also a Leading Research Fellow at the Institute for Statistical Studies and Economics of Knowledge, National Research University Higher School of Economics, Moscow, Russian Federation. He recently completed a Visiting Professorship at the Schwarzman College, Tsinghua University, Republic of China. He has also served for several years on the Innovation Policy Forum of the U.S. National Academy of Science.
Professor Vonortas' teaching and research interests are in industrial organization, the economics of technological change, and technology and innovation policy and strategy. He specializes in strategic partnerships/innovation networks, investment under uncertainty, technology transfer, knowledge-intensive entrepreneurship, and R&D program evaluation. He has published widely on these issues. As of mid-April 2021, his publications included ten authored and edited books (working now on his 11th), 81 articles in international refereed journals, 7 invited articles, 43 book chapters, 12 articles in conference proceedings, and 53 reports. He has also co-edited 9 special issues in academic refereed journals. His recent article publications have appeared in journals such as Research Policy, Journal of Technology Transfer, Technological Forecasting and Social Change, Journal of Intellectual Capital, European Economic Review, Industrial and Corporate Change, Industry and Innovation, Journal of Engineering and Technology Management, Technology Analysis and Strategic Management, Entrepreneurship and Regional Management, and The Annals of Regional Science. His next co-edited book titled The Challenges of Technology Upgrading in Emerging Economies will be released by Oxford University Press in June 2021 (open access).
Professor Vonortas has been editor of the field academic journal Science and Public Policy since 2010. As of April 19, 2021, he maintained an h-index 40, i10-index 106, and citation count 10,079 on Google Scholar.
Nick has held visiting appointments at several universities around the world including the Tsinghua University (China), University of Lund (Sweden), Fundação Getulio Vargas (FGV) and University of Campinas (Brazil), Korea University (Republic of Korea), National Research University Higher School of Economics (Russian Federation), University of Maastricht (Netherlands), Luigi Bocconi University (Italy), and the Athens University of Economics and Business and the National Technical University of Athens (Greece).
Nick holds a Ph.D. and M.Phil. in Economics from New York University (USA), a MA in Economic Development from Leicester University (UK), and a BA in Economics from the National and Kapodistrian University of Athens (Greece).
Check his interview with InSysPo: "Microeconomics, innovation, and the underrated effects of the US-China trade wars: a conversation with Nicholas Vonortas (GWU)"