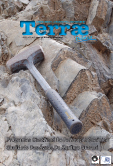 A brief history of scientific ocean drilling programs / Breve história dos programas científicos
Michael Passow
Professor de Ciências na Dwight Morrow High School, Englewood, New Jersey, USA. Diretor das Oficinas Earth2Class para Professores, do Lamont-Doherty Earth Observatory da Univ. Columbia e ex-Presidente da National Earth Science Teachers Association. Englewood, NJ 07631.
michael@earth2class.org
Hélder Pereira
Professor de Biologia e Geologia na Escola Secundária de Loulé, Portugal. Participante de duas expedições IODP a bordo do JOIDES Resolution.
Leslie Peart
Diretora de Educação na Deep Earth Academy, o programa educacional do Consortium for Ocean Leadership. Organizou os programas School of Rock, e desenvolveu recursos online para estudantes e professores.
ABSTRACT A BRIEF HISTORY OF SCIENTIFIC OCEAN DRILLING PROGRAMS. Brazil recently joined the Integrated Ocean Drilling Program, which conducts scientific expeditions around the world. The Brazilian scientists participated in exploration of deep-sea trenches off Costa Rica. Scientific ocean drilling was first proposed in 1957 and began in the 1960s. In 1968, during only its third Leg (expedition), the "Glomar Challenger" retrieved samples of rocks and sediments from the two sides of the Mid-Ocean Ridge in the South Atlantic, and proved that the sea floors were spreading apart. Before this ability to penetrate deep into the ocean bottom, scientists had collected piston cores. The microfossils in these cores revealed much about Earth's changing climate in the last few million years. Current expeditions by the "JOIDES Resolution," "Chikyu," and mission-specific drilling vessels add to the already impressive and extensive understanding of our planet's geological history uncovered through ocean drilling. In recent years, educators have accompanied the scientists during expeditions, and created many learning activities and outreach materials for students and the general public.
Citation: Passow M., Pereira H., Peart L. 2013. A Brief history of scientific ocean drilling programs. Breve história dos programas científicos de perfuração oceânica. Terræ Didatica, 9(2):65-73. <http://www.ige.unicamp.br/terraedidatica/>.

Keywords: Ocean drilling, teacher professional development, research at sea.

Resumo Recentemente, o Brasil aderiu ao Integrated Ocean Drilling Program, que realiza expedições científicas em todo o mundo. Isso permitiu que cientistas brasileiros pudessem participar na exploração do fundo do oceano nas imediações de uma fossa oceânica ao largo da Costa Rica. A perfuração do fundo do oceano para fins científicos foi proposta pela primeira vez em 1957 e começou na década de 60 do século XX. Em 1968, naquela que foi apenas a sua terceira expedição, o "Glomar Challenger" recuperou amostras de rochas e sedimentos dos dois lados da dorsal média-oceânica no Atlântico Sul, e revelou a expansão dos fundos oceânicos. Antes da capacidade de perfurar o fundo do oceano a grandes profundidades, os cientistas apenas tinham à sua disposição testemunhos obtidos com amostradores de tipo "pistão". Os microfósseis obtidos a partir desses testemunhos têm permitido fazer muitas descobertas sobre as oscilações climáticas da Terra. Nas expedições realizadas atualmente pelo "JOIDES Resolution", pelo "Chikyu", e pelas plataformas de perfuração das missões específicas, continuam a surgir descobertas impressionantes que têm contribuído para melhorar a compreensão da história geológica do nosso planeta. Nos últimos anos, vários educadores têm acompanhado os cientistas durante as expedições, e criaram vários materiais educativos e de divulgação destinadas a estudantes e ao público em geral.
Palavras-chaves: Perfuração oceânica, formação profissional de professores, pesquisa no mar.