Volume 14, n4
Artigos
Conceptions of mountain formation, folding, fault and the continental drift in geography textbooks between the decades of 1930 to 1960
Danilo M. da Costa, Edson R. de Souza
Propuestas de formación docente para la enseñanza de las Ciencias de la Tierra en Argentina
Diego Arias Regalía, Leonor Bonan, Pedro Wagner Gonçalves
Earth system sciences and permaculture: contributions to environmental education
Eliza C. Wenceslau, Joseli M. Piranha
Challenge based learning:
a real-world approach for secondary students
to solve complex problems using geoscience knowledge and skills
B. Nicholls
Continuing teachers education and social learning in the promotion of geoconservation: the case of the Gold Cycle Geopark Project, Guarulhos, São Paulo, Brazil
Diogo B. Soares, Vânia M. N. Santos
Three-dimensional physical models of sedimentary basins as a resource for teaching-learning of geology
Celso Dal Ré Carneiro, Kauan Martins dos Santos, Thiago Rivaben Lopes, Filipe Constantino dos Santos, Jorge Vicente Lopes da Silva, Ana Lucia Nogueira de Camargo Harris
The use of geological handmade models in the teaching of Geosciences
Horta L.F.C., Muniz E.S., Assunção P.H.P., Lima J.P., Friguetto B.S., Moreira, G.C., Ferreira. P.L.F.,
Can the augmented reality sandbox help learners overcome difficulties with 3-D visualisation?
Mary Evans, Bridget Fleming, Zinhle Thwala, Gillian Drennan
Slope vulnerability,
mass wasting and hydrological hazards in Himalaya:
a case study of Alaknanda Basin, Uttarakhand
Bindhy W. Pandey, Abhay S. Prasad
Volcanes en patagonia: construcción de un espacio de memoria, educación y prevención
S. Murriello, L. Pierucci, A. Spera, I. Dobrée, M.E. Apa, M. Nuñez Freire, C. Salazar Marin
The implementation of didactic collections and guidebooks of micropaleontology as a tool in teaching and research in Geosciences
Flávia A. Pedrosa, Enelise K. Piovesan, Robbyson M. Melo, Clarissa R. Gomes, Cecília L. Barros
Geoscience education using a brand-new Google Earth
takashi Sawaguchi
Educação para a geoconservação: reflexões da experiência no Parque Estadual da Serra do Mar (SP)
Eliana Mazzucato, Denise de La Corte Bacci, Vânia Maria Nunes dos Santos
Como localizar a menor altitude de uma região utilizando um par de fotografias aéreas?
José M.R.S. Martins
Estratégias e recursos educacionais para inserção das Geociências na educação básica
Maxwell L. Ponte, Joseli M. Piranha
A sociedade civil organizada e o rompimento da Barragem de Fundão, Mariana (mg): porque é preciso difundir a Geoética
Paulo de Tarso A. Castro, Úrsula Ruchkys, Rafael Tertolino Manini
Formação de espeleotemas de sal como proposta de conscientização ambiental por meio da educação não formal em Geociências
Cintia F. Stumpf, Tulio Gabriel. R. Ribeiro

A comunicação para a conservação: o caso do movimento em prol da APA da escarpa Devoniana (Paraná, Brasil)
Nair F. B. Mochiutti, Gilson B. Guimarães
A importância dos condutores de visitantes na divulgação das Geociências em unidades de conservação
Paulo C. Boggiani
Jogos interpretativos e palestras: ferramentas de educação ambiental do Parque Nacional dos Campos Gerais (Paraná)
Andressa Stefany Teles, Jasmine Cardozo Moreira, Lilian Vieira Miranda Garcia
À descoberta de recursos naturais:
Uma atividade outdoor com alunos do Ensino Primário
Rosa Branca Tracana, Ana Lopes, Ana Farinha Direito, Maria Eduarda Ferreira
Development of teaching material about the state change of vapor to water drop caused by cooling
Y. Sakakibara, M. Kodaka, T. Fujioka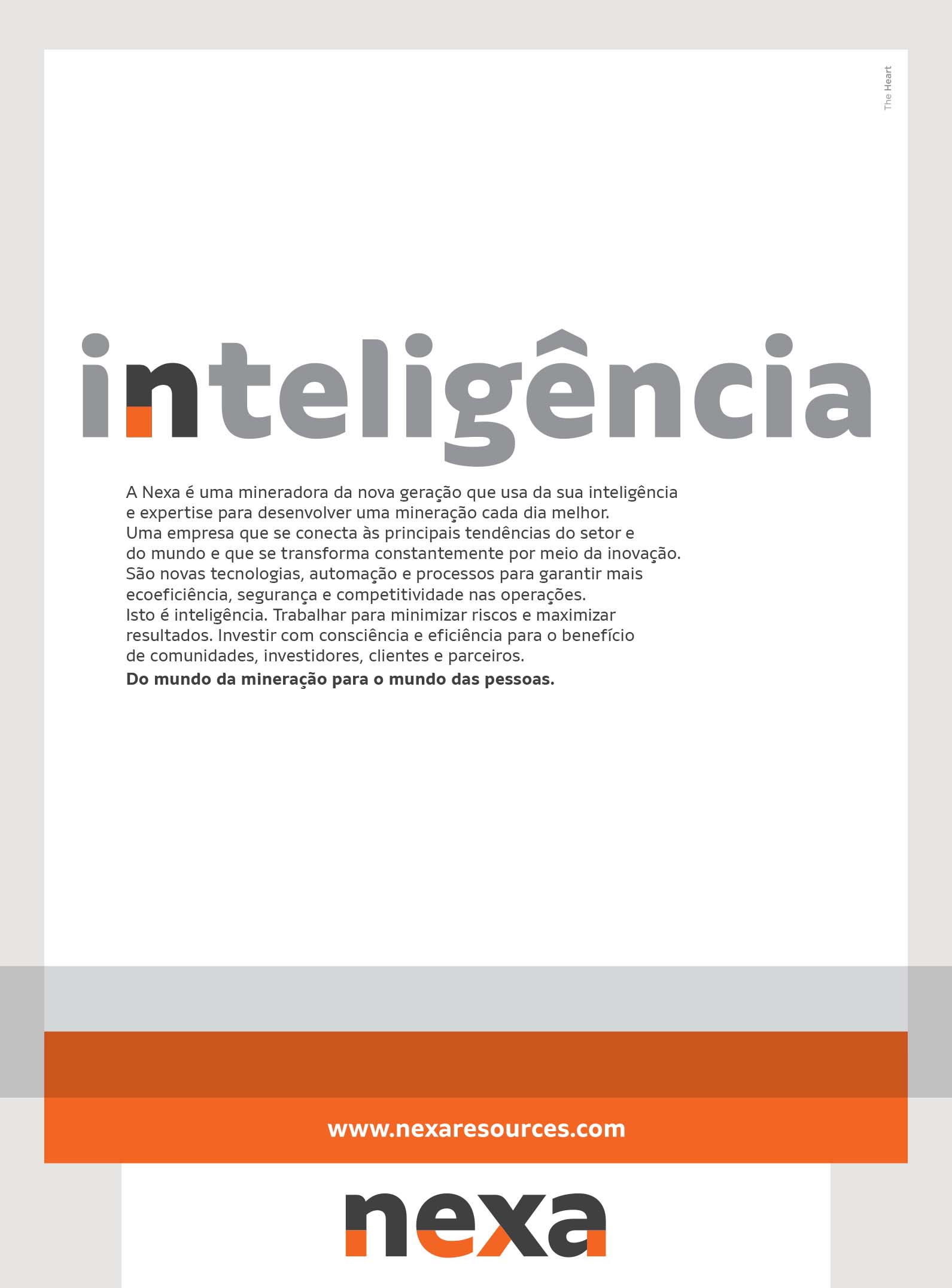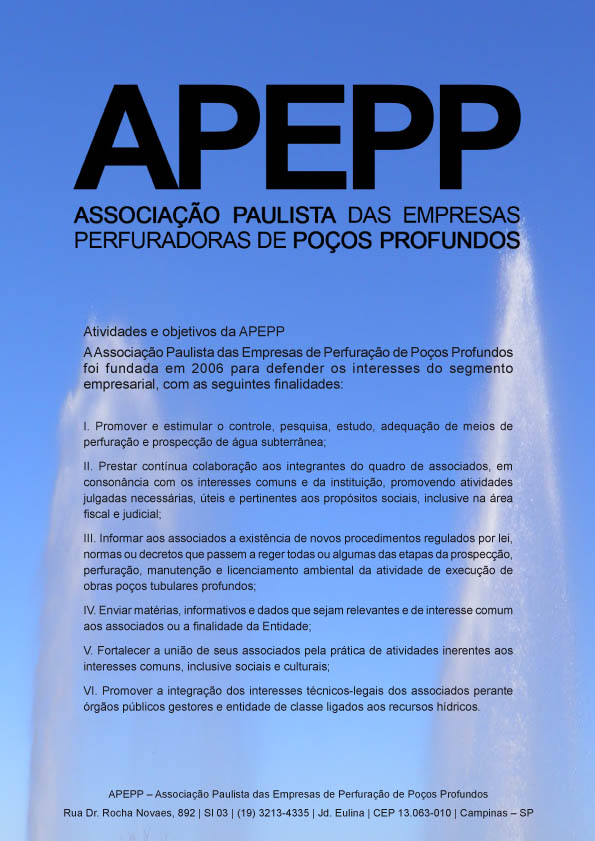 Proceedings / selected papers

The 2018 September and December issues of Terræ Didatica include selected full papers from the two conferences held at Unicamp Convention Center, 22nd-27th July, 2018. The March, 2019 issue (v.15, n.1) will publish the last selected papers from the conferences. The proceedings can be freely accessed and downloaded using the links: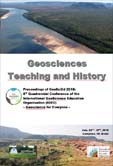 GeoSciEd-2018
 
VIII GeoSciEd 2018 – 8th Quadrennial Conference of the
International Geoscience Education Organisation (IGEO)
– Geosciences for Everyone –
VIII Simpósio Nacional de Ensino e História de
Ciências da Terra / EnsinoGEO-2018
– Geociências para Todos –


Call for papers
Autores e colaboradores: Chamada de trabalhos para o Volume 15, número 2, julho 2019.
Authors / collaborators: Call for papers, Volume 15, number 2, July 2019.
·  Acesso a Terræ Didatica no Portal de Periódicos Eletrônicos Científicos (Unicamp)